Safety Tips and Advice for Driving in the Rain This Spring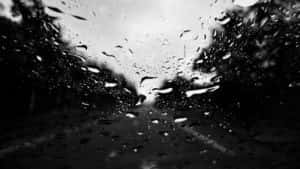 Though it may not seem like it, spring is just around the corner! With it comes wet weather, and that makes it the perfect time of the year to catch up on rain driving safety.
To get started, check out these safety tips for driving in the rain:
First and foremost, remember that the roads are always at their most slippery for the ten minutes or so after the rain begins.
Increase the distance between your car and the other cars around you, especially bigger cars and trucks.
Be sure to turn your headlights on so that other cars can see you, and if you've decided to pull over, put on your emergency lights.
Consider slowing down, and definitely do not utilize cruise control. The best way to avoid hydroplaning is to keep control of your speed.
Lastly, try to avoid driving through puddles when convenient, and do your best to avoid larger standing bodies of water entirely.
Keep in mind – a depth of just 12 inches is enough to cause a vehicle to lift off the ground and begin to float.
For more safety tips, or to potentially even test drive a new model for the upcoming season, feel free to visit us anytime, here at Lancaster Mazda.