Mazda MX-5 Miata Wins 2017 Play Car of the Year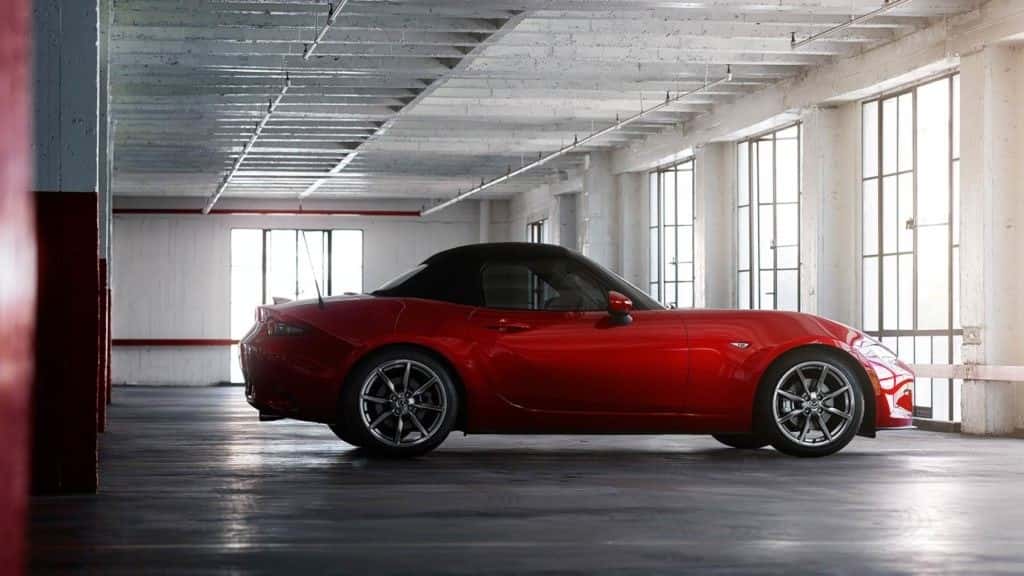 The Mazda MX-5 has been named the 2017 Play Car of the Year by Cars.com. The Play Car of the Year Award is part of the website's annual Best of the Year Awards, which also include categories like Eco-Friendly Car of the Year and Luxury Car of the Year.
The Mazda MX-5 Miata was hailed for its driving fun provided by its front engine with rear-wheel drive and even weight distribution plus driving feedback and light weight. These factors combined make the Miata a responsive, agile car that offers tons of fun every time you get behind the wheel.
The standard manual transmission also adds to the driving fun and gives the driver more control, but the six-speed automatic also performs well. A more spacious interior accompanies a 2016 redesign to make the car smaller and add an easy-to-use manual convertible top.
The MX-5 is available in three trim levels: Sport, Club, and Grand Touring for the soft-top models and just Club and Grand Touring for the retractable fastback. Cars.com noted that the base trim level provides plenty of driving fun, with higher trim levels adding luxury accents like leather trim and advanced technologies.
This isn't the first time the MX-5 Miata has been recognized for its exceptional design and ride quality—it's also won the World Car of the Year and World Car Design of the Year in previous years at World Car Awards and won reviews from Edmunds, Car and Driver, Jalopnik, and US News & World Report.