5 Ways to Celebrate Memorial Day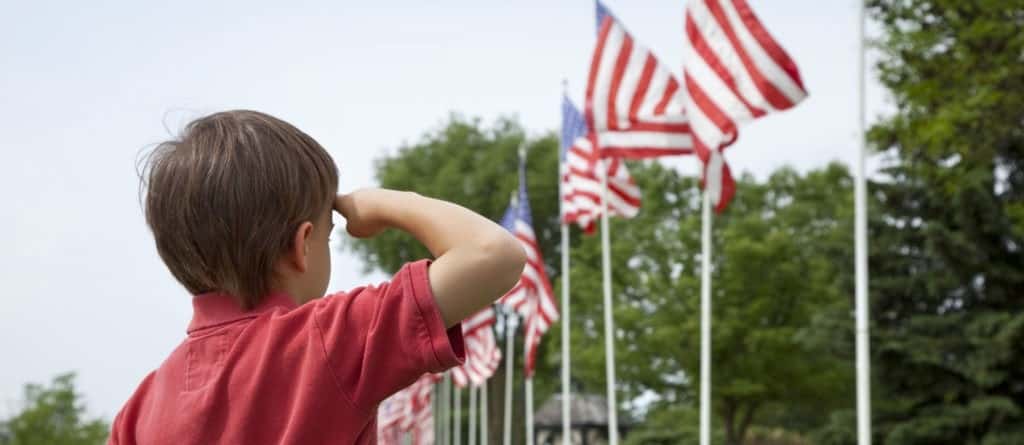 Wanting to find new ways to celebrate Memorial Day? There's more to do than just have a cookout with your friends. Here's some ideas for honoring the traditions surrounding the holiday.
Use Flags to Decorate
This is the most obvious one; support what veterans and troops have done for your country by showing off your pride for your country!
Donate by Buying a Poppy
Inspired by the poem "In Flanders Field," the organization Buddy Poppies allows supporters to donate money towards helping veterans by purchasing a poppy.
Go to the Parade
Most cities and towns will organize a Memorial Day Parade, so make sure you turn out for the festivities! Set up a lawn chair and enjoy the floats and balloons.
Thank Local Veterans
Bring a sense of humility to Memorial Day by thanking any veterans you know in your personal life to let them know you appreciate what they've done for their country.
Participate in the National Moment of Remembrance
Congress established the National Moment of Remembrance to bring a sense of honor and tradition back to Memorial Day. At 3pm, just take a moment to be silent for a full minute in order to remember our troops.
We at Lancaster Mazda hope you have a great time this Memorial Day. Hopefully some of these suggestions will help you come in handy when you celebrate Memorial Day with your friends, family, and community.